21 Multi-Channel Communication Templates
Get 21 free, ready-to-use templates specifically designed for higher ed student engagement. Just fill out the form for access.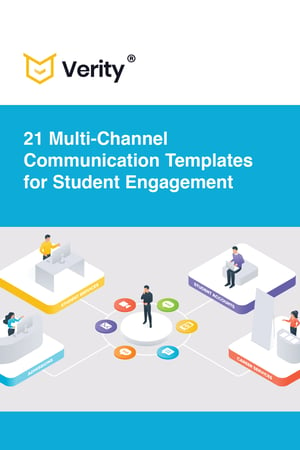 Designed with You in Mind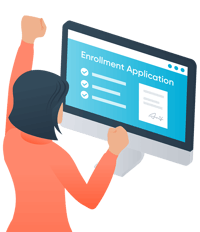 We Took Care of the Legwork
Now you can reap the rewards! Just add your institution's touch, and you'll be ready to launch your improved multi-channel communication strategy today.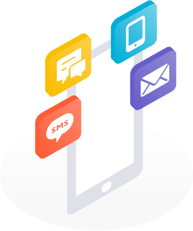 Templates for Every Occasion
To help you drive engagement throughout the entire student lifecycle, we've provided templates for admissions, advising, career services, and more!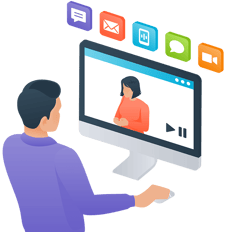 Trend and Preference Insights
It's tough to keep up with how prospective and current students are communicating, but we have the templates — and research — that will get you up to speed.
Why We Made these Templates
When it comes to multi-channel communication and digital engagement, many higher ed institutions fall flat.
Student expectations are ever-increasing, and students are looking for institutions that understand their communication preferences. As we've learned, you can either scramble to make a change when you're forced to and fall behind, or you can proactively get ahead of the curve and enjoy the benefits of being at the front of the pack.
We want to help higher ed professionals, like you, lead their institutions ahead of the curve — but we know that it's tough to do from scratch. So we created 21 best practice multi-channel communication templates specifically designed for multiple higher ed use cases. We hope that with this solid foundation, you'll be able to help set the new standard for higher ed student experiences!
Ready to get started?